By Alessandra Mendez
John Kasich is not only running for president but is currently the governor of Ohio. He closed Ohio's $8 billion budget shortfall without a tax increase, turned the state's 88-cent rainy day fund into a $2 billion surplus, cut taxes by $5 billion- the biggest tax cut of any state, and helped Ohioans create more than 300,000 private sector jobs in four years. John Kasich is a Republican candidate running for the position of president of the United States. John has various perspectives on today's issues. John's opinion on budget and economy is that he is against ethanol subsidies, and all subsidies and supports balanced budget amendment and line item veto. He voted on banning gay adoptions and supports the amendment that prevents same sex marriage. John believes that climate change is real and is a problem and that the EPA should not regulate emissions. His opinion on criminal justice is that there should be less prison time for nonviolent offenders and we should focus on rehabilitation and treatment. The Ohio governor has defended the Common Core education standards and has criticized its opponents as politically-motivated. Although he supports the Common Core, Kasich has cut more than $84 million of funding from public schools. Kasich also thinks that in order to defeat ISIS, the U.S. will have to eventually put combat troops on the ground. John Kasich seems like he would be a good president, but I wouldn't vote for him. The fact that he cuts out money from schools makes me believe that he isn't that interested in our education. If I were allowed to vote, I would vote for a president who actually cares about our education and puts in money to help us improve our schools and our future.
Powered by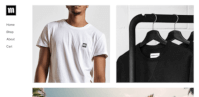 Create your own unique website with customizable templates.